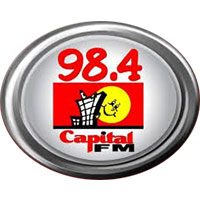 On September 11, 2017, Bata's President for Africa Alberto Errico welcomed aspiring young designers to be a part of the new "Bata Designers Apprentice" competition.
Bata Designers Apprentice is a Bata Kenya product development initiative that aims to give emerging designers in Kenya the opportunity to create a classic shoe for Bata, while gaining experience working at one of the biggest footwear manufacturer in Kenya and East Africa.
Bata Kenya then chose nine finalists who were then invited to present their portfolios to a panel in Limuru back in May 2017. Out of the nine, Steve Thairu was selected to take part in the competition.
The designer worked to design an affordable collection of shoes for the Kenyan market, to be produced in Bata Kenya's Limuru factory. The designer has been gaining hands-on experience in designing for manufacturing and product development processes from their visits to the Bata shoe factory and has undergone training in basic footwear design.
House of Thairu designed a shoe inspired by the Kenyan Safari, a trip by tourists often trips to observe and photograph wildlife. We designed a comfortable shoe that people would enjoy going on a safari with. Our2Cents covered the finale where you can see the shoe that House of Thairu designed.